The residential diaphragm gas meters adopt different type of technology, such as NB-IOT, GPRS, RF and prepayment module, and help gas companies effectively reducing the operation and management costs for gas enterprises.
Description
Communication mode section:IC Card/2G/4G/NB-IoT/LoRa/LoRa Wan
1.Residential NB-IoT & GPRS Meter
Residential NB-IoT & GPRS gas meters are common basic gas meters added with intelligent main control boards and IoT modules, realizing remote meter information collection and remote valve control. The prepayment models also support remote charging and pricing functions for gas enterprises.

2.Residential Radio Frequency Remote Meter
The solution consists of residential remote reading gas meters, repeaters, hubs, mobile collectors, hand hold devices (or apps), and servers. The solution adopts the MESH networking technology. The server issues meter reading orders. The hub collects meter data via LoRa communication downlink and connects to the server system via the 4G network uplink to make gas meters online in real time, remotely controllable, and intelligent manageable.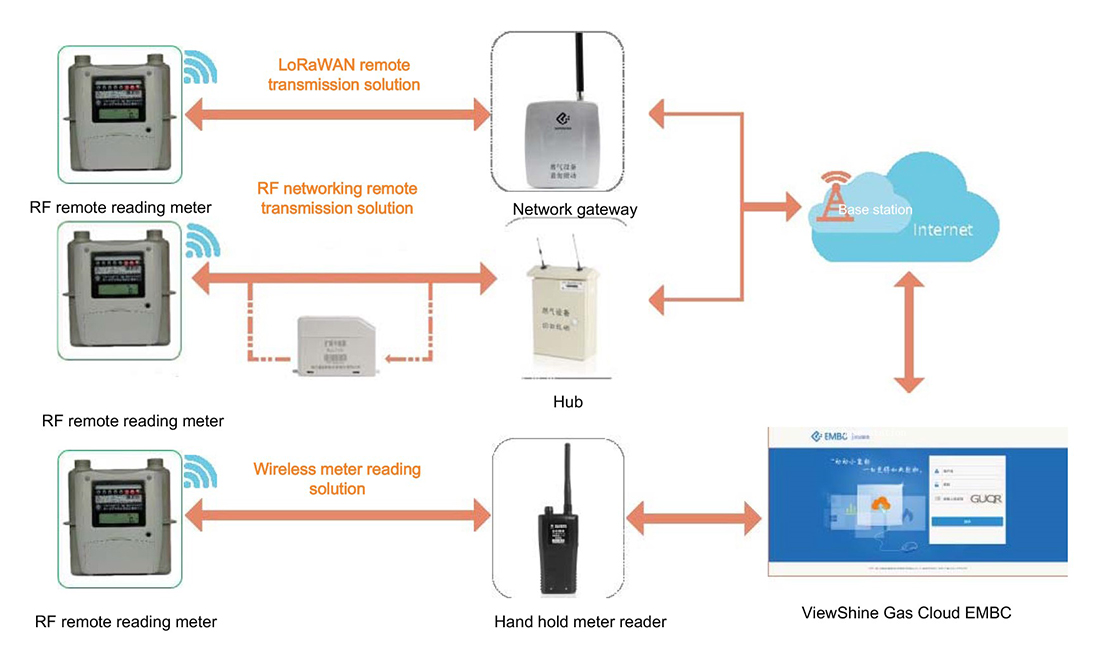 3.Residential IC Card Meter
The gas prepayment solution targets at payment collection and usage control difficulties in gas operation. Residential IC card intelligent gas meter is a basic gas meter attached with an IC card prepayment function controller, so that users can purchase a certain amount of gas with the IC card from a gas company. The gas meter can control its valve based on the remaining gas amount and user operation legitimacy. In this way, gas usage is paid in advance.

1) Residential NB-IoT & GPRS Meter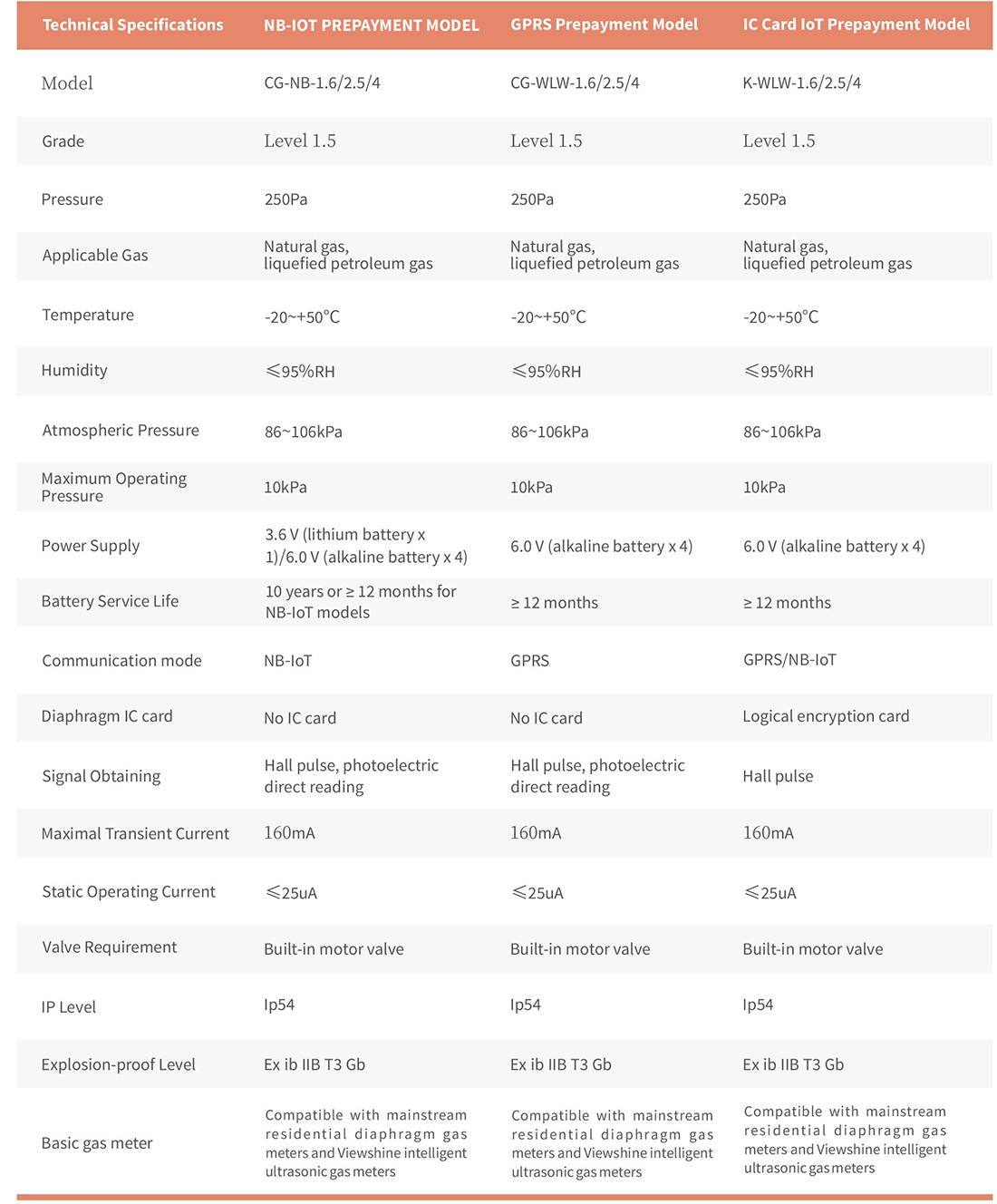 1) Residential NB-IoT & GPRS Meter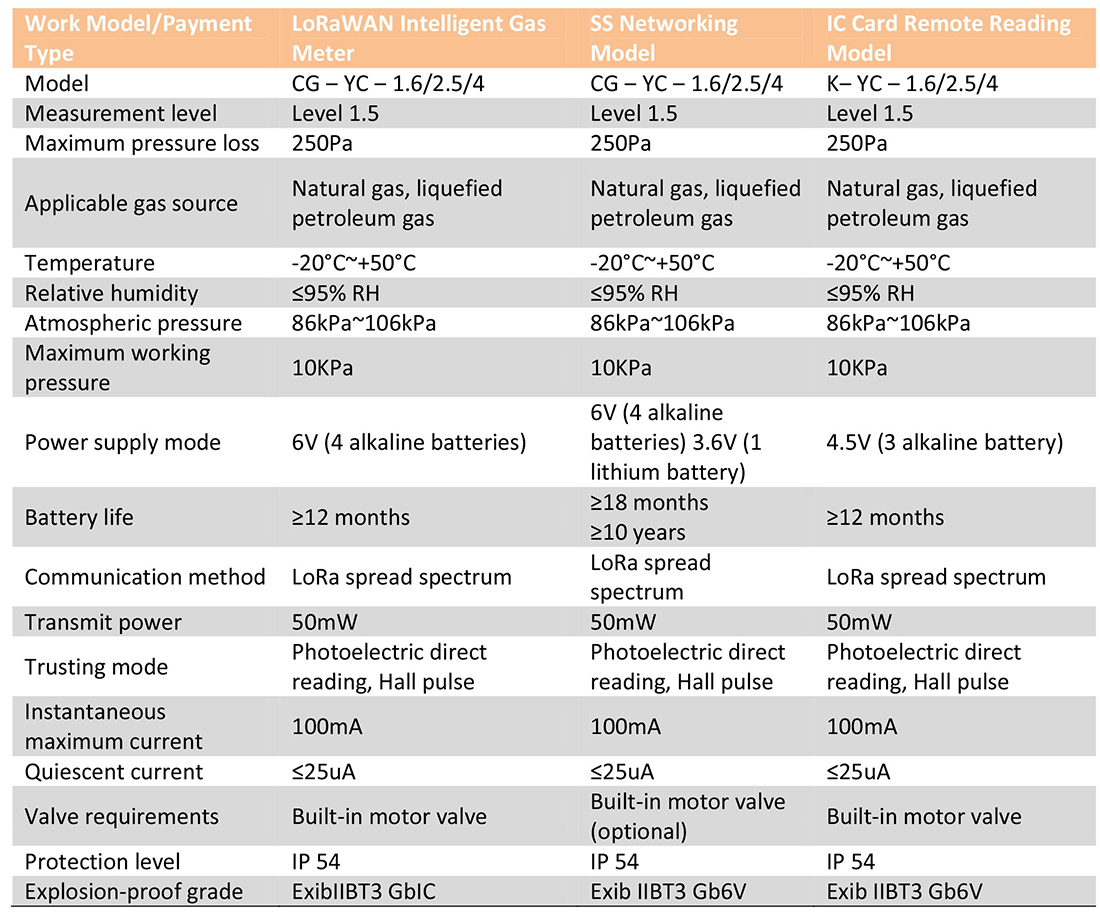 3) Residential NB-IoT & GPRS Meter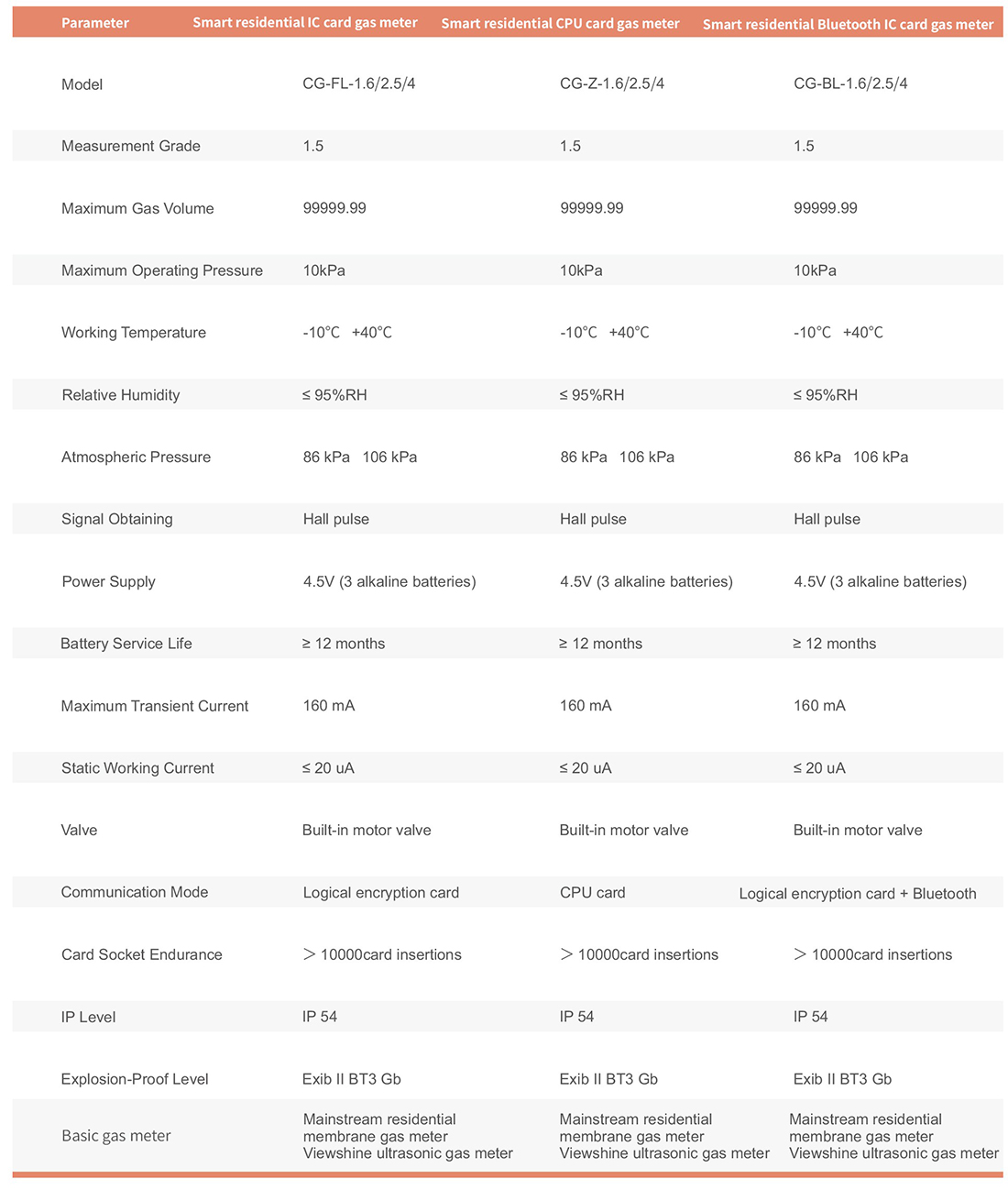 1) Residential NB-IoT & GPRS Meter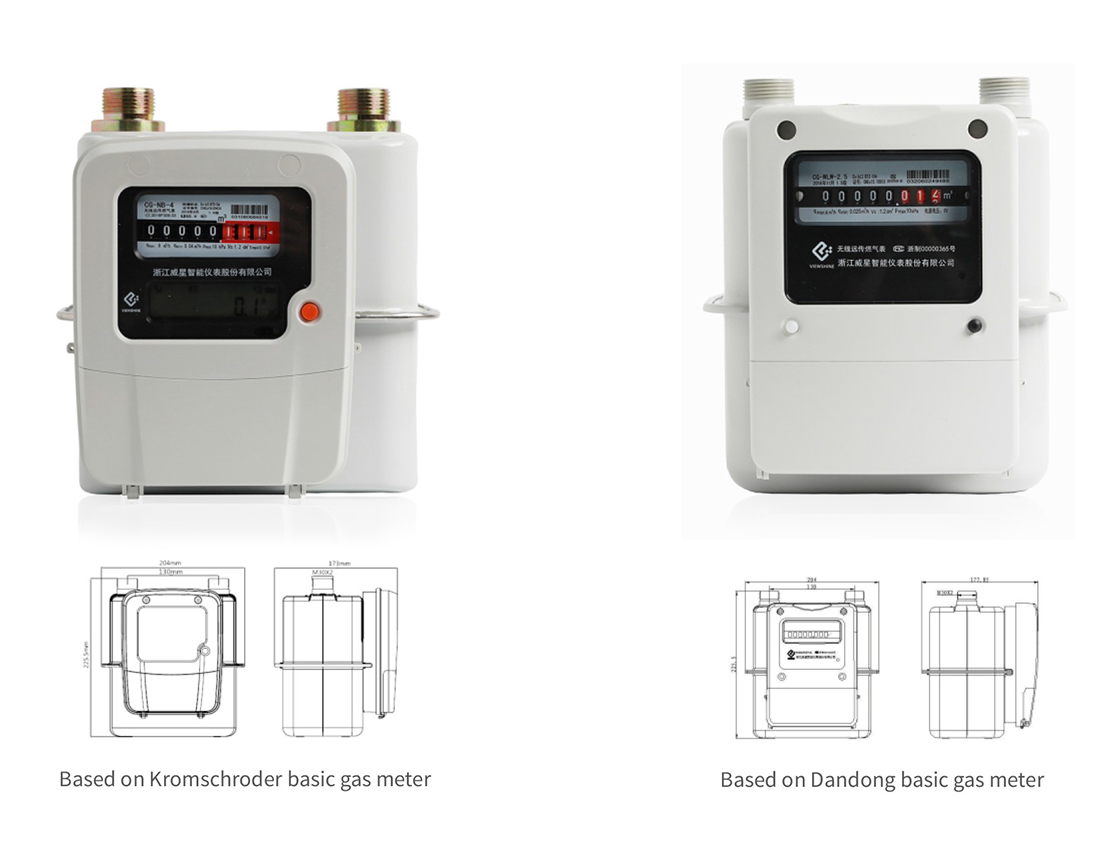 2)Residential Radio Frequency Remote Meter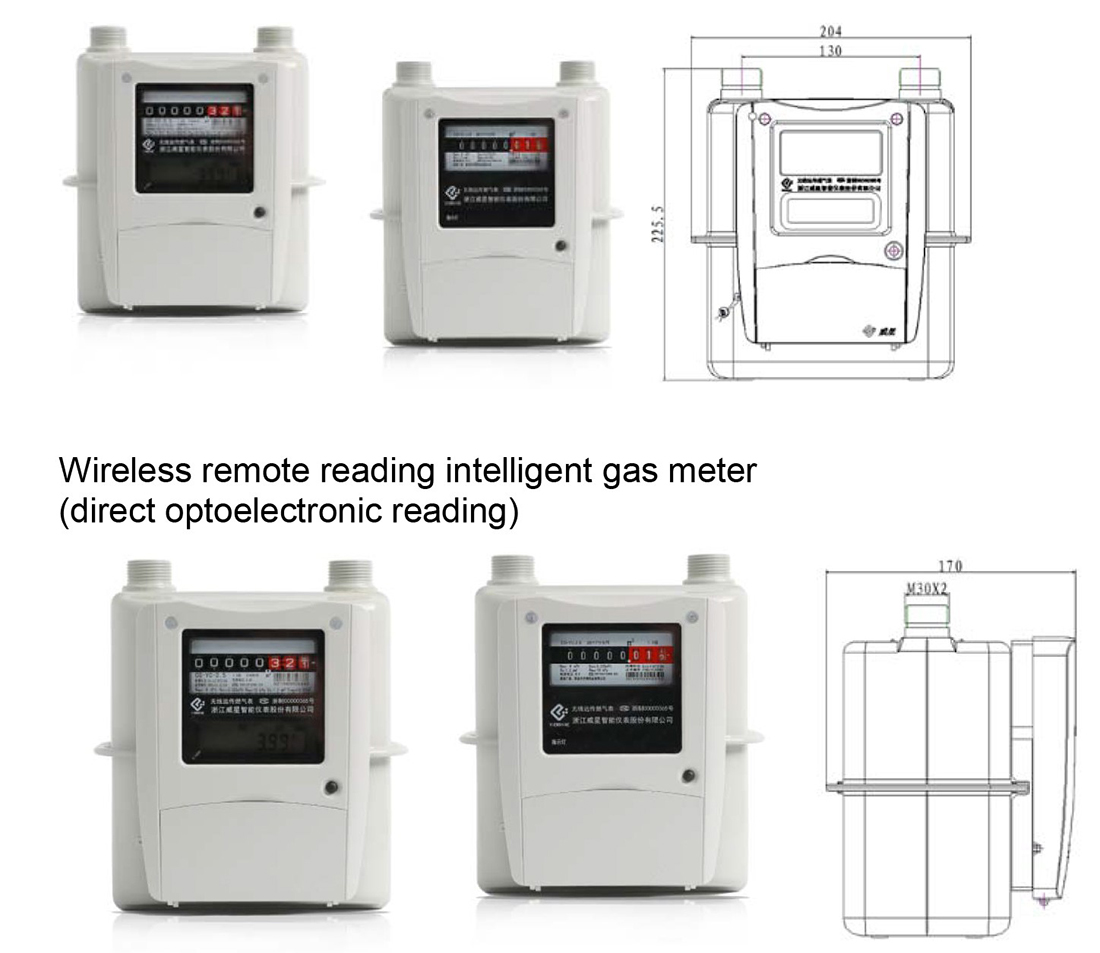 3)Residential IC Card Meter